In the development of Bostitch power tools, I was responsible for the design of the corded jigsaw (BTE340). This shows some snapshots throughout the design process from early sketches to printed models to digitally rendered images that were used for packaging web and other commercial purposes.  
Photoshop sketches.  Snapshots of the process from early concept development to detailed direction for the 3D surfacing team.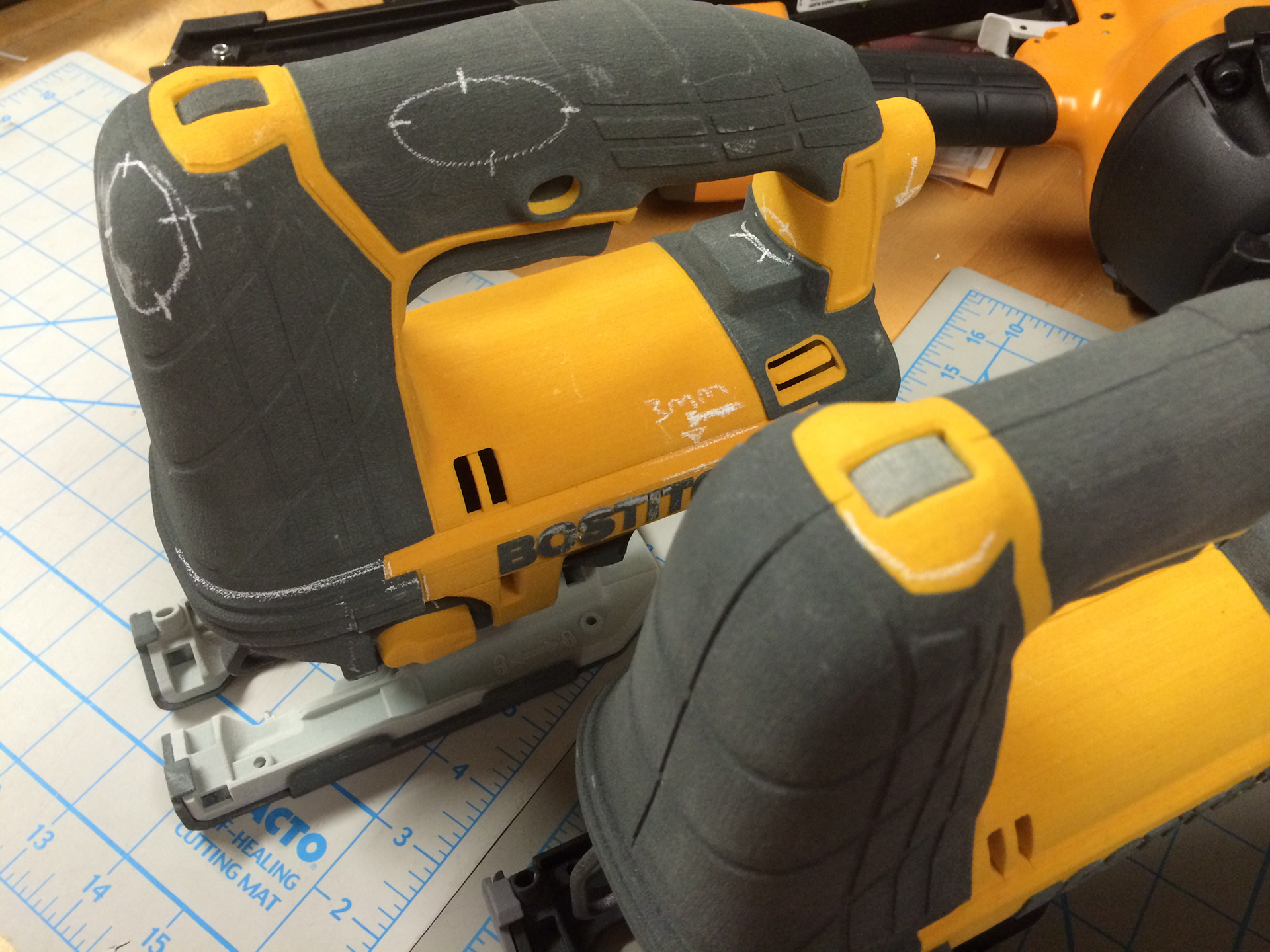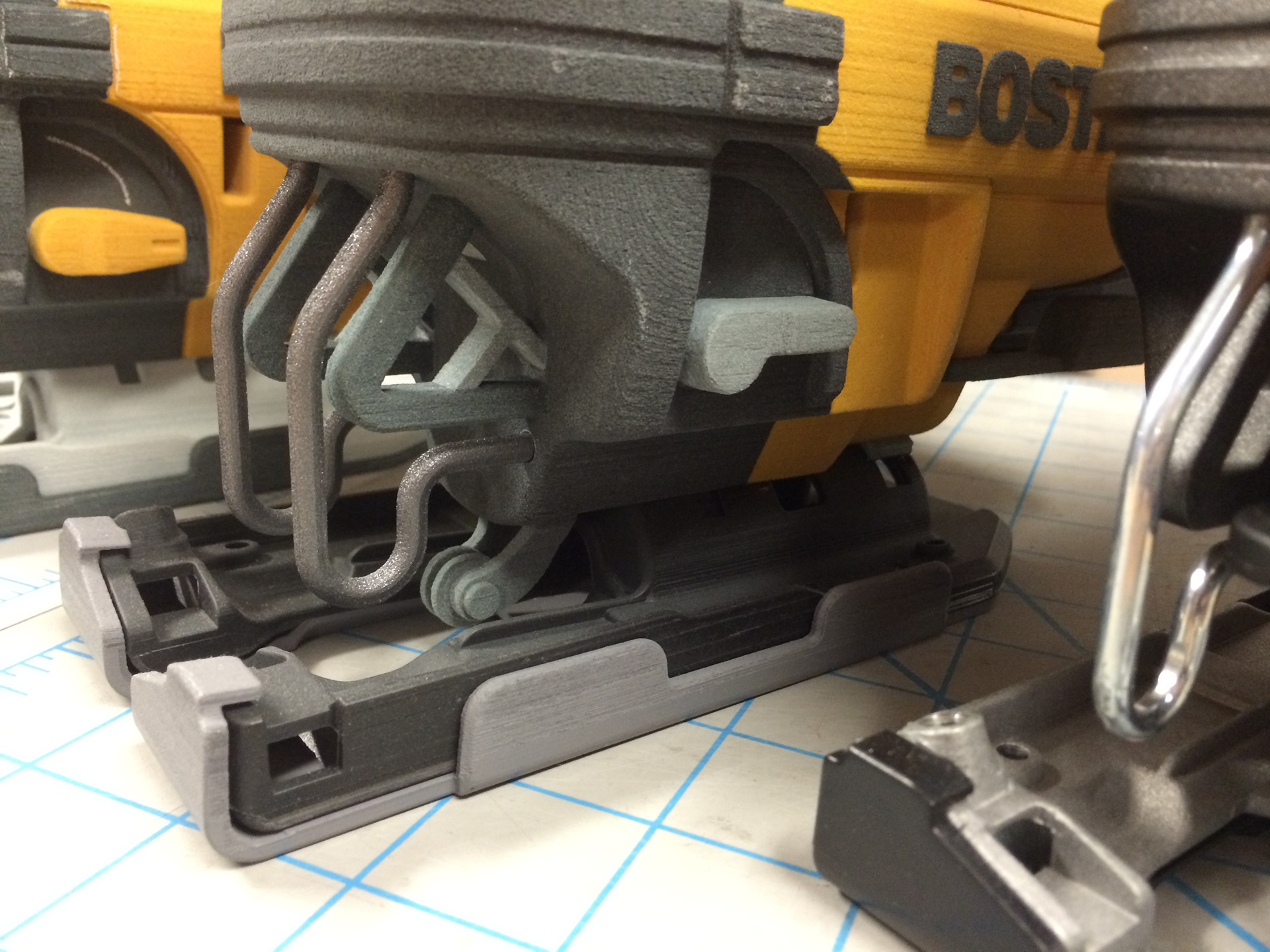 Printed models used to prove out the design in a physical form.  I used these to make sure the details that I sketched translated to the three dimensional form and to confirm that the grip areas and placement of controls worked well.  Most of the models and the final production 3D were created by Ivy Ji with my direction.
Thanks to our friends @ Luxion for featuring Bostitch power tools on the Keyshot website.